The original Melrose Mirror site inspired a numer of other sites by Seniors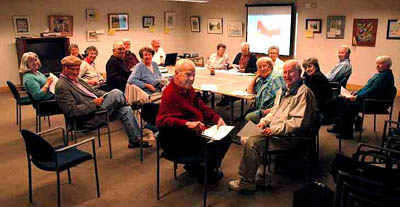 Melrose Silver Stringers helping out the folks from Rye Reflections.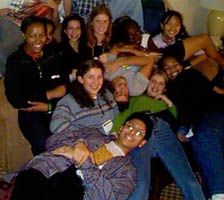 Several youth sites are also using the Media Lab software, the oldest being the Junior Journal, a monthly publication that grew out of the 1998 Junior Summit. Others include Cometsonline, a published at South Gwinnett High School in Georgia, USA; LaFragola, part of the Kataweb site in Italy, now carrying 7400 school newspapers online; several villages in Thailand; numerous schools in Brazil, as well as community sites in Mexico, Costa Rica, India and Japan. It also is being used in elementary schools under the aegis of the McGraw-Hill Companies and by civic groups in New Hampshire working with N.H. Public Radio.
(Junior Summit journalists took time out to party.)